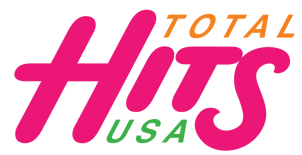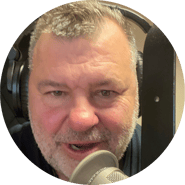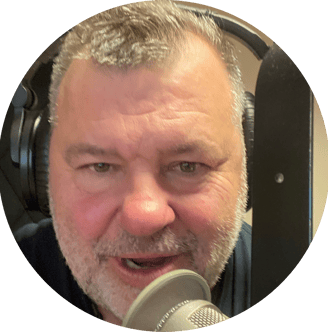 Kelly Wilde just celebrated his 38th year in radio. He started in Sparta, WI, before stopping in LaCrosse, WI, then Los Angeles, CA, and finally moving back closer to home.
Kelly is a nationally syndicated comedy writer whose material has been heard on radio stations across North America and "The Tonight Show" with Jay Leno.
Kelly describes himself as a writer who just happens to do radio. Kelly and his wife Sue have been married for 30 years, and listeners are familiar with their quirky relationship and their three children affectionately known as Dr. Analyst, Mammal, and The Cowboy. Listen and find out why he is known as a Radio Host who works alone with a cast of thousands.
Steve Garren began in radio in the late 70s, jumping from 2 and 1/2 years at his high school 10-watt radio station, KDXL-FM, to major market radio at the tender age of 18 with his first pro gig, the summer after high school, (1979), at 50,000-watt WLOL FM in Minneapolis. Steve spent 4 years in college radio at WMMR at the University of Minnesota as an on-air personality, production director, and the sales manager of the college station, while working on his Bachelor's degree, before resuming his professional career at stations including: "solid gold 1280" WWTC-AM, "20 years of great ones" KJJO-FM, KRSI-AM, and "We Talk Less and play more favorites, at Today's Country K102" KEEY-FM.
This variety of formats has sculpted versatility in Steve's well-rounded career in major market radio.
Over the years Steve has done everything from Roller rink DJ to party DJ, to Planetarium show narration, to voice overs and radio and TV commercials.
Steve was influenced by the great Minneapolis radio stations of the past, and you'll notice some of that old classic Top 40 style comes out in his show. Steve's humor is infectious. Listen for a while and be entertained while he plays great music of the 80s, 90s and the 2Ks!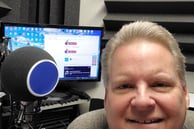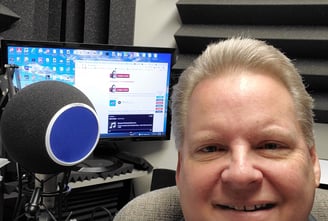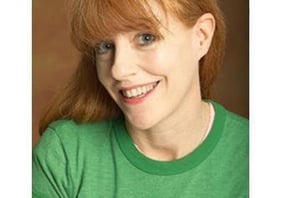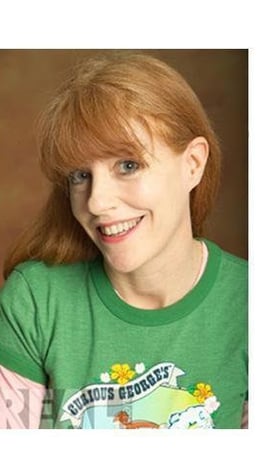 Kelly Wallace has a career in both broadcasting and the record industry. On air in markets like Chicago, Minneapolis, Milwaukee as well as a Regional Director for Capitol Records, Mercury Records, Island Def Jam records and with Clive Davis at J Records. Now she finds herself playing radio for some of the best people she's ever had the chance to work with. "Total Hits is the total package!" says Wallace. She had a chance to work with Dick Ervasti prior to his passing, "and when Mary (his wife) called to update me on Total Hits, I absolutely said, I'm IN!"
Kelly Wallace is our afternoon talent. Catch her show 2 to 6 M-F.
Rick Oshea has worked for over 35 years as a musician, music producer, graphic artist, journalist, and broadcaster. He's played guitar in various cover bands since high school, producing two of his own demos, where he played all the instruments and supplied all the vocals back in the 90s. His career in printing and graphic design has lasted nearly as long.
He was also a staff journalist for Infrared Magazine, from 2015 to 2018, regularly contributing artist features and album reviews on the latest releases in rock and metal. Rick and his wife, Terry, have been married for 20 years, and he has four children.
Rick has worked off and on in radio since the early 90s, and he is very pleased to be a part of the Total Hits team!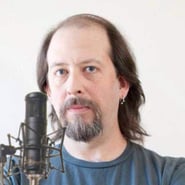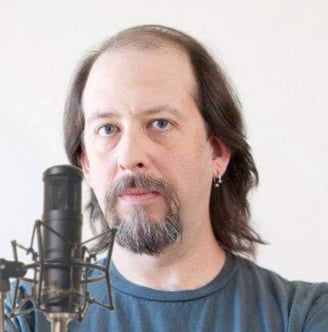 Steve West is the guy who programs TOTAL HITS USA. He's been around the block a few times, but you have to go way back a few decades to find where he started out!
Steve West began his radio journey while in high school at age 17, at a little community AM Station that went off the air when the sun went down. WCAT was his first gig, in 1980. Since then, he's worked in many different places, the highlights include WXLO Worcester MA, WEZL Charleston SC, KOUL Corpus Christi, WHAI Greenfield MA (four separate times!), WOGY "Froggy 94 / WGKX "Kix 106" and WMC-FM "FM 100" Memphis. Even working with the legendary George Klein, "Elvis' Best Man", and legends such as Jack Parnell, the late "Memphis Mark" Billingsley, and the recently departed Terry Wood. Steve says it's been a fun ride!
Steve lives in Connecticut. He lives with his wife of 16 years, Nancy, along with his stepdaughter Rebecca and grandson Carter. He has two grown children of his own who live in Vermont and he's blessed that his own mom and dad are still living, in the little town of Orange Mass.
These days, Steve is still very active in radio. Besides Programming Total Hits, Steve owns and operates North America's largest repository of classic radio airchecks (Airchexx.com) and he's always looking for old tapes that people are holding on to for exhibit.
You can browse the entire Steve West collection of old radio airchecks at THIS LINK. You can follow Steve West on Facebook HERE.
Jim had a 14 year radio career that began during high school, working weekends on the air at stations in Winchester, Virginia. Later in Cincinnati, Ohio, he did part time on-air work, drive-in theater recordings and DJ'd at a popular night spot. He went on to work full time at stations in the Virginias and DC suburbs as DJ and Music Director. (His Mom said she always wanted an MD in the family.)
Jim is an avid record fan, 45's that is. His home library has every top 20 single from 1955 to 1995, and then some. He left the radio business to pursue a career in the insurance industry and retired as a successful agency owner. Now, enticed by the sound of TotalHits, Jim has returned to his first career, joining TotalHits' exciting revitalization of Top 40 radio. You can hear Jim weekends on TotalHits. Saturday and Sunday mornings from 6am to 10am.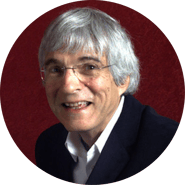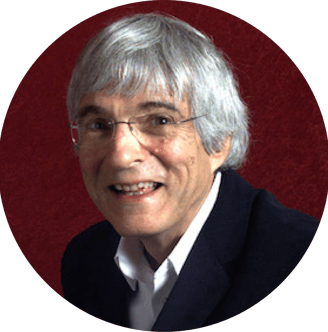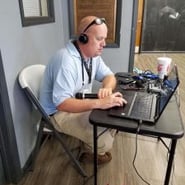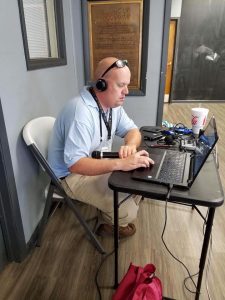 Auston has been working a position helping military veterans adjust to civilian life since leaving the U.S. Army in 2012. Auston is a veteran of the War on Terrorism and served both on the front and behind the lines in Afghanistand, and prior to the Army, Auston was helping wounded Marines while serving in the US Navy in Iraq.
After his military service, Auston has been quite active in radio, working at stations in Indiana, and internet stations, such as HitOldies.net. He was also a member of the ORIGINAL Total Hits USA during our long running "Super Radio USA" era. Totay, Auston takes care of the Weekend evening show, playing the awesome 80s, 90s and 2ks from 6 to 10 pm Saturday and Sunday nights.
Auston lives in Indiana with his wife and 3 sons - born TRIPLETS! He's always got his hands full!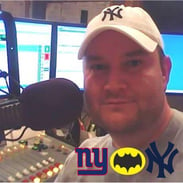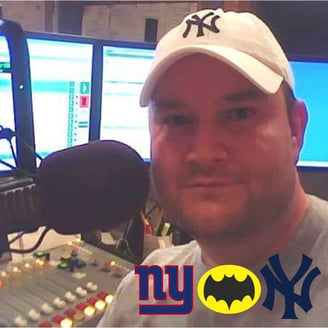 Richie Norris is a huge Yankees Fan. It must be fun being at a Red Sox game - the rivalvy is enormous!
Richie has worked in radio for a long time, with experience at nearly half a dozen stations in the Albany, NY area. He's been heard on Oldies stations, Country, and Top 40, plus, Richie has been heard on internet stations such as HitOldies.net!
He goes by "Rockin' Richie" here on Total Hits USA, and if you're not up and dancing to his very high-energy show, you need more coffee!
Rockin' Richie Norris is heard ONLY here, every weekend, Saturdays 10-2 on Total Hits USA!